The Quilters' Guild of Arlington meets on the second Tuesday of each month at:
Bob Duncan Community Center in Vandergriff Park
2800 South Center Street, Arlington, TX 76014
Workshops are held on the Wednesday following the Tuesday General Meeting from 9:00 am to 4:00 pm.
Our NEW workshop location is Traders Village RV Park Recreation Center, 2602 Mayfield Road, Grand Prairie, TX 75052. The Recreation Center is beside the Convenience Store. Map
---
2021 Programs and Workshops
November 9 – SHARON HOLLIDAY
Sharon Holliday of Sourdough Quilts has been a quilter for more than 25 years and has made over 400 quilts in that time. She is known for making many scrap quilts, and will be presenting a trunk show of 30+ quilts, showing numerous ways to make scrappy quilts.
---
December 14 – Woolies Trunk Show, Drawing for 2021 Donation Quilt, 2022 Donation Quilt Reveal
---
2022 Programs and Workshops
January 11 – TERRY MOSHER – 

Men Quilt: The History of Male Quilters Beginning in the 16th Century & Trunk Show
Terry has been quilting for over 30 years. He started with very traditional techniques (hand piecing, hand applique, and hand quilting), then transitioned to machine art quilts. He eventually achieved all the critertia to be in the Master's category for quilt show entries.
In 2006, he was invited to participate in a national exhibit titled "Men of Biblical Proportion" that traveled the country from 2005-2007. In 2009, he was invited to participate in Quilt Mania II, in an exhibit titled "Men of the Cloth" in Dallas, along with three other male quilters. In 2015, he and his wife were featured in the French publication, Cronique Patchwork. Eventually, he returned to his traditional roots and started a 26-month journey to create the English paper pieced millefiori quilt pattern by Katja Marek. In 2018, it was in the Millefiori Special Exhibit at the Texas Quilt Museum in LaGrange, Texas, featuring twelve millefiori quilts from quilters around the country. He spoke at the opening of the exhibit, telling his personal stories and about his journey as he created his millefiori quilt. Millefiori became a passion for him. He has been teaching a variety of English paper piecing classes for many years, as well as presenting lectures, trunk shows, and workshops at quilt guilds. His quilting motto is "Do what you love and love what you do!"
January 12 – WORKSHOP –

Millefiori

 Quilt

Using English Paper Piecing
In this class ,you'll learn how to create Katja Marek's millefiori quilt that took the quilting world by storm in 2015. Her dream started in 2011, her book was introduced in 2015, and remained the #1 book with Martingale for the entire year. You'll learn the basics of English paper piecing, perfect fussy cutting and how to create your own templates.
---
February 8 – ANNIE SMITH –

T

he

Q

uilt

Police

– and what does it mean to me

?
Have you ever wondered where the quilt police come from? And why does it matter what they say? Annie shares her humorous experiences as a quilt judge, what she sees, and what you should be aware of if you have a desire to enter quilts into competition – using her own quilts as examples.
February 9 – WORKSHOP – Color Sense
Annie's most popular Workshop! Every quilter thinks that they have a problem with color – when in fact, they need to know more about fabric. Learn exactly what draws the eye to interesting designs and patterns in quilts to give them life. We will discuss keys to effective fabric selection, apply hands-on design exercises, and make a quilt applying everything learned. Learn to apply design rules to choose fabrics for quilts, enhancing your own color and fabric intuition. Students will create a resource binder that they will use again and again. Understanding the points taught in this workshop will make all the difference in future quilts
---
March 8 – LINZEE MCCRAY – The Story of Feed Sacks and Quilts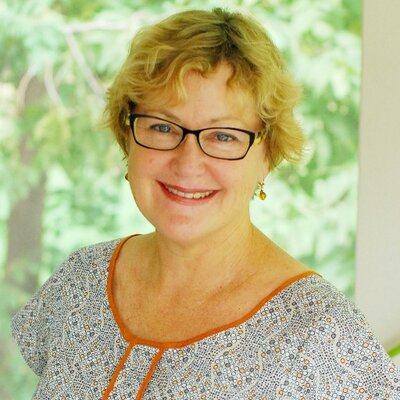 Long before "sustainability" was a household word, people reused the fabric bags that once held everything from animal feed and seed to sugar and flour to ballots, hams, and even laxatives. Based on Linzee's book, Feed Sacks: The Colourful History of a Frugal Fabric, she'll share both the beauty of feed sacks and their importance in the social and economic history of the times in which they were made and used. The lecture features historic photos, vintage advertising, and fabric patterns, as well as actual sacks and the clothing, quilts, and other items made from them. It is of interest to lovers of fashion, textiles and design, historians, quilters, and those with an interest in sustainability.
March 9 – WORKSHOP – Stitch-And-Flip
Stitch and flip quilts align with the feed sack-era mantra of using every last scrap. But this simple technique can be used to create lovely designs—you'll learn to make this simple block and explore options for using it to create lively quilts. While this technique has been around for years, it offers endless variety and can be used to create cheerful, scrappy quilts or, when combined with solid fabrics, modern quilt with a clean, graphic feel. It's a very freeing technique, perfect for releasing you from worries about the "quilt police." It's quick, too!
---
April 12 –  LEO RANSOM – Journey of an Art Quilter
Leo took Home Ec in high school, found himself to be a natural with a sewing machine, and learned to piece quilts. In college, he couldn't afford fabric, so he didn't quilt again until 1998, when he made a quilt to auction at his family reunion. He started watching episodes of Simply Quilts with Alex Anderson to learn more, but became bored with traditional quilting. He attended a guild workshop that taught portraiture quilting, took a couple more classes, and the rest is history. He is now a Master Art Quilter and teaches at quilt shops around the Metroplex and surrounding areas. His lecture will include a trunk show of some of his award-winning portraiture quilts. You might have seen his work in our 2019 Festival of Quilts! 
April 13 – WORKSHOP – SILHOUETTES
You choose one of Leo's patterns from 30+ patterns of people, animals, and flora. Bring 1-2 light and 1-2 dark fat quarters, plus a few supplies, and you're on your way! Amazing! Think of the possibilities!